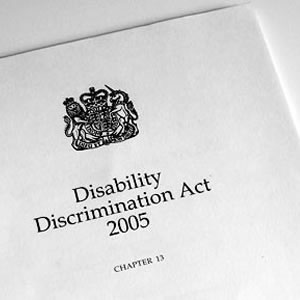 How DDA can affect the design of your Steel-tec Doors
The Disability Discrimination Act – BS 8300:2001 – explains how the built environment can be designed to anticipate, and overcome, restrictions that prevent disabled people making full use of premises and their surroundings.
The design of any entrance door must be considered to comply with the DDA – this relates to:
Thresholds
The entrance threshold should either be level, or if the provision of a raised threshold is unavoidable, should not be more than 15mm high. A threshold in excess of 5mm in height should be chamfered or pencil rounded. The Steel-tec threshold complies fully.
Door Closers
The maximum closing force at the leading edge of a door fitted with a self closing device should not exceed 20 N. MDM can supply various closers to comply.
Door Widths
The effective clear width through a singe leaf door is shown in the table below:-
Direction of approach of wheelchair
Effective clear width mm
Preferred
Minimum a
Straight-on (without a turn or oblique approach)
800
750
At right angles from an access route at least 1500mm wide
800
750
At right angles from an access route at least 1200mm wide
825
775
At right angles from an access route at least 900mm wide
580
800
a The minimum effective clear width should only be used in unavoidable circumstances.
Vision Panels
Entrance doors and lobby doors should have viewing panels to alert people approaching the door to the presence of another person. If the door has a single viewing panel, the minimum zone of visibility should be between 500mm and 1500mm from the floor level. If the door requires two viewing panels for strength, one should accommodate a zone of visibility between 500mm and 800mm from the floor and the other one accommodating a zone of visibility between 1150mm and 1500mm from the floor. MDM position vision panels to comply with the above.
Handles
It should be possible to operate door opening furniture one handed, without tightly grasping it or twisting it. The preferred centre height of a handle is 1000mm. MDM handle positions comply.
Door Entry Systems
Where door entry systems are installed they should be located on the latch side of the door with the activation pad located within 200mm of the door frame. The entry system should be at a height of between 750mm and 1000mm from the finished floor level.
In order to comply with the regulations our doors can be made fully DDA compliant if required.